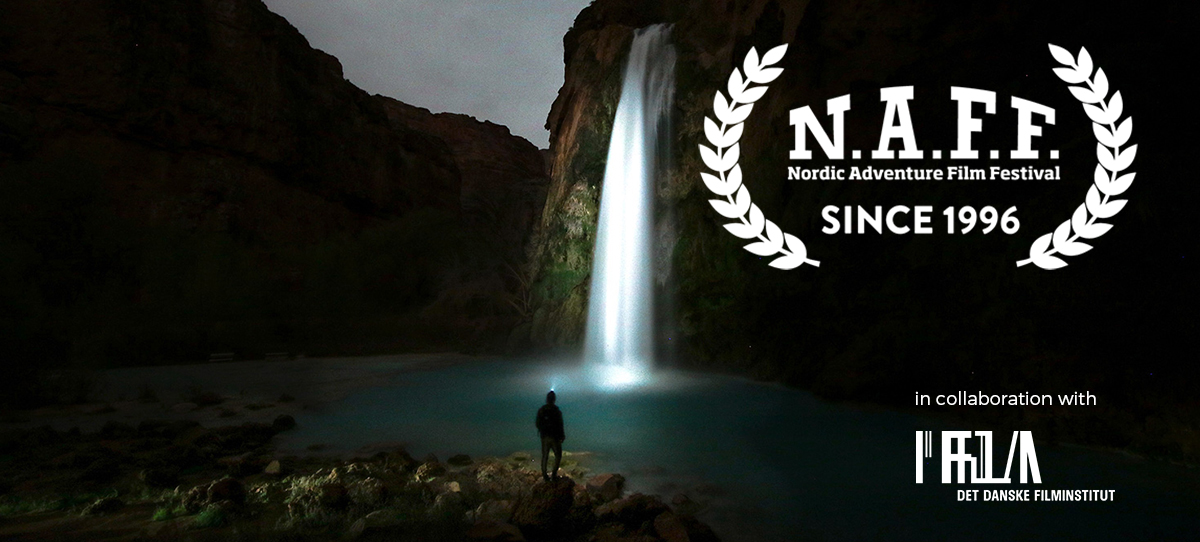 Welcome to the largest
Adventure Film Festival in Scandinavia!
The Nordic Adventure Film Festival (N.A.F.F.) is a yearly international adventure film festival in Scandinavia.
The festival started in Copenhagen in 1996 by local climber Jesper Ritzau and adventure filmmaker Christian Holst with support from the Danish Film Institute. The festival has from the start been on a mission to establish and support a Scandinavian adventure film ecosystem with a yearly cinema-based festival as the main event. Focusing on supporting local talent to develop and make adventure films.
Over the years, the Nordic Adventure Film Festival has taken on multiple quests. From restoring and digitalizing old adventure movies, bridging knowledge from old to new talent, helping new talent to put together a good project, and connecting the Nordic adventure film scene in general. The goal is to inspire new filmmakers to openly explore the world and share their experiences with the audience. A mission that the festival has maintained and nurtured since the start.
N.A.F.F. supports and celebrates the adventure film genre and the Nordic adventure film scene, but the festival could not exist without the large community and audience surrounding the festival. The festival is experiencing huge support from the locals for our main event in Copenhagen year after year as well as side events all over Scandinavia.
In a time when adventure film festivals come in many forms, we are focusing on supporting the local ecosystem – and supporting the Scandinavian adventure film culture. Keeping up a film traditions with a focus on both quality and the skills to create adventure films that can inspire, motivate and open the eyes to the fantastic world of adventures.
You can follow the festival on our social media here:
facebook.com/nordicadventurefilmfestival
instagram.com/nordicadventurefilmfestival
We look forward to seeing you at N.A.F.F.!
Best regards,
Bugge Holm Hansen & Sofie Hvitved
Nordic Adventure Film Festival