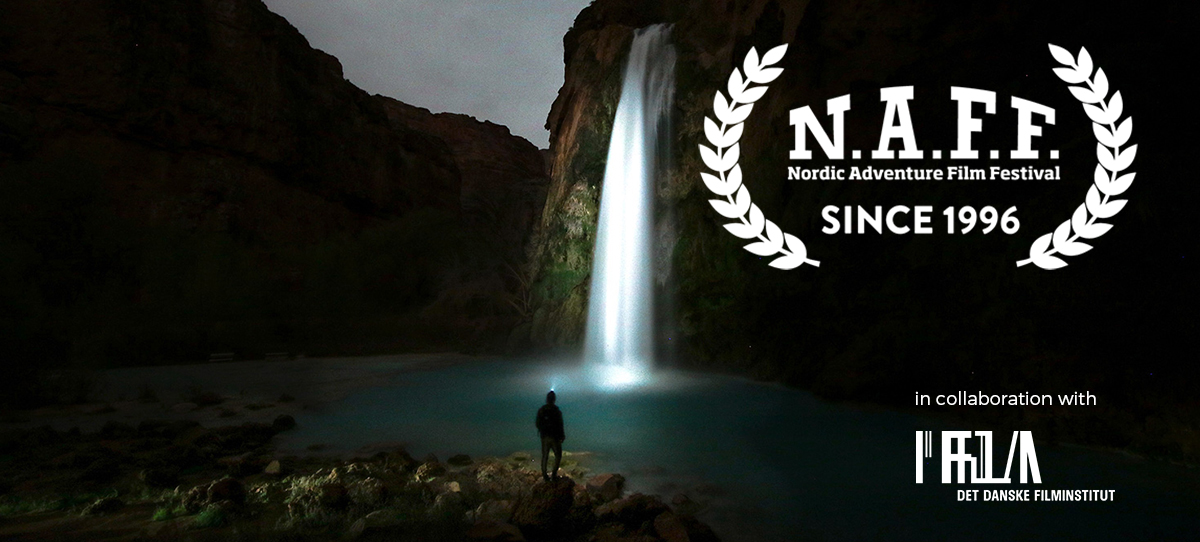 Nordic Adventure Film Festival
Nordic Adventure Film Festival (N.A.F.F.) screened its first films back in 1996. The screenings were organized by a group of dedicated climbers and Nordic adventure filmmakers who joined forces with the Danish Film Institute in order to make the first cinema-based Nordic Adventure Film Festival.
N.A.F.F. has since the beginning been based on two goals:
To present the most inspiring adventure and outdoors films for the Nordic audience in dedicated cinemas and at the same time inspire and motivate people to use the film media when going outdoors.
And just as important, at the same time to help local filmmakers develop the production of adventure films both by making masterclasses and in support of both emerging and present film projects.
The heart of the festival as such is the yearly Award show, where we honour the craftsmanship of adventure filmmaking by rewarding the best films of the year. All films at the festival are participating in the main prizes.
But NA.F.F. is much more than a yearly event. It is a festival that works with local filmmakers, schools, institutions and other with interest in adventure and films all year around.
The festival has expanded from being a Danish festival into the Nordic region putting adventure films on the map places where it has not been before in most cases. From Greenland to Sweden, connecting local people and filmmakers. Having a focus on our Nordic history in adventure film and in real outdoor life.
Open call for 2020!
Call for 2020 is now open. When submitting a film to Nordic Adventure Film Festival, please send the following to info@adventurefilmfestival.dk:
A short synopsis of the film
An online screener of the film, for our program manager
Your contact information
You can also go straight ahead and send us the entry form for 2020 filled out. Please read the terms and conditions for submitting to the festival carefully. We will let you know if your film has been selected for the program.
> DOWNLOAD ENTRY FORM 2020 HERE
We look forward to seeing a lot of new productions and to open the doors for the festival in 2020!
Best regards,
Bugge Holm Hansen
Festival Director
Nordic Adventure Film Festival